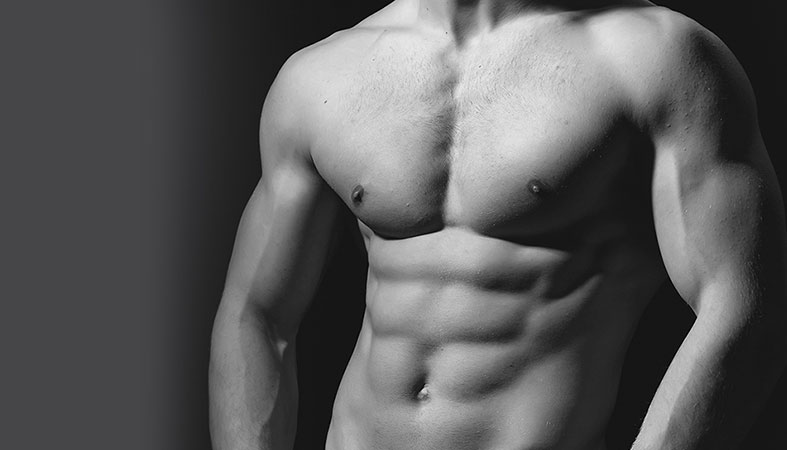 May 10, 2018
Gynaecomastia Surgery: Everything You Need to Know
Gynaecomastia is a common condition affecting almost half of all Australian men.
Gynaecomastia is the excessive enlargement of male breast, caused by more than simply being overweight or a lack of exercise. Even men who are in good physical shape may suffer with Gynaecomastia, and no amount of weight-lifting or push-ups will beat it.
It may be caused by the following:
Certain types of medication (such as some antipsychotics)
Using marijuana or anabolic steroids
Specific diseases (including liver disease)
Hereditary conditions
Hormonal changes
Gynaecomastia can vary in severity, from a slight swollen appearance to more visible breasts. The former may be hidden by clothing, while the latter can be more difficult to keep discrete.
Dr Adam Najem has years of experience performing Gynaecomastia surgery on adult males of all ages. While this is typically a simple procedure involving liposuction and the removal of breast tissue, choosing to undergo the surgery is still a big decision. You're sure to have questions and concerns.
To help you, we answer the five most important questions about Gynaecomastia procedures below.
How long is the Downtime after a Gynaecomastia Procedure?
The recovery time varies from one patient to another, Most clients will be able to go back to work and usual daily activities by day 5. It may take 4 – 6 weeks for complete full recovery.
What are Patients Not Allowed to do after Gynaecomastia Surgery?
You will need to rest for the first few days following surgery, and you may experience some tenderness or discomfort (though medication can help). You will be able to go back to work and resume light duties within the first week, but you must wear a compression garment to help control swelling.
You may be able to continue exercising or lifting weights around 6 – 8 weeks after your surgery, but Dr Adam will advise you based on your individual progress.
It's vital to follow the advice provided, to ensure you do not disrupt the body's recovery or over-exert yourself. If you have any questions, just contact our team immediately.
What are the Risks of Gynaecomastia Surgery?
Gynaecomastia surgery carries multiple risks, just like any other procedure.
Potential risks include:
Blood clots
Asymmetrical breasts
Irregularities in the breasts' shape or contours
Temporary or rarely permanent changes to sensitivity (in both the nipple and breast)
Infection
Possible need for further surgery (to remove excess skin or correct the shape)
Scars may be more pronounced than you expect
Accumulating fluid
Healing may take longer than anticipated
Dr. Adam Najem will discuss all potential risks ahead of your Gynaecomastia surgery, to set your mind at ease and explore all possible eventualities.
How long does Gynaecomastia it take?
The length of your Gynaecomastia surgery will vary depending on the type of treatment required.
Gynaecomastia can be performed using liposuction alone or in combination with gland excision. In the case of liposuction-only surgery, the procedure should take around one hour or a little longer, while gland excision usually takes one hour. Dr Adam uses a very small incision (smaller than 1cm) for gland removal after Liposuction.
Will I need to be Hospitalised for the Procedure?
In most cases, there is no need to be hospitalized for Gynaecomastia surgery, and it can be performed at Dr. Adam's clinic in Sydney as a day case.
We hope this helps you understand whether Gynaecomastia surgery is right for you or not. Dr. Adam Najem and his team are dedicated to making the process as simple, safe, and successful as possible.
Have further questions? Want to book a consultation? Call us today!